| | |
| --- | --- |
| Liner Notes | |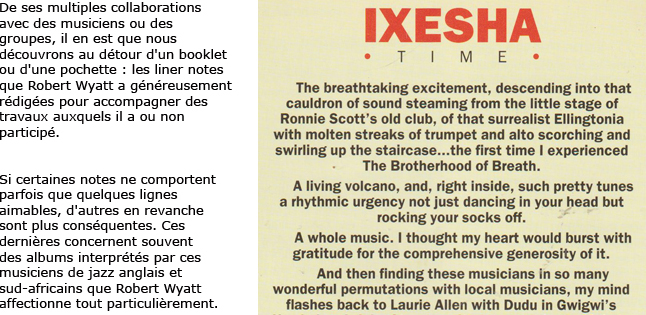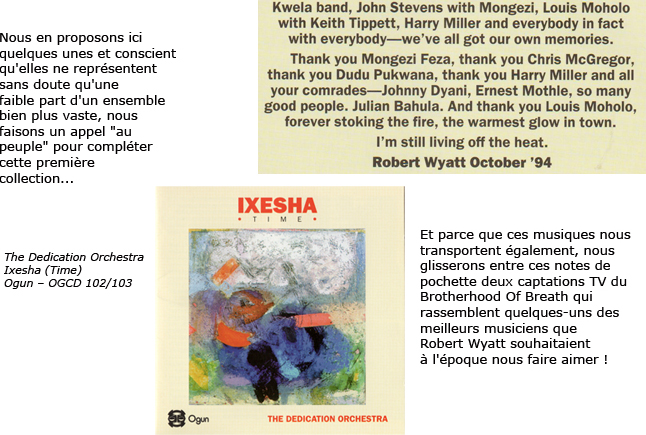 As Volume 2 was released in April '69 Mike, Hugh and Robert were asked to write a brief personal response to the question "'Where do the SOFTS go from here?"

Robert Wyatt :

Soft Machine contains as many approaches to music-making as there are people in the group: insofar as it has a single identity it is in our attempts to pin down those areas where the different paths meet (talk about mixed metaphor!).

Strange Fruit Record SFRCD201
THE PEEL SESSIONS




The replacement of Kevin Ayers by Hugh Hopper enabled us, we feel, to narrow down those areas in order to explore them more thoroughly.

Hugh's working procedure matches Mike's more sympathetically than did Kevin's. Kevin is primarily a song-writer rather than an instrumentalist. Hugh's unique characteristics cannot be described, but are quite apparent in the new music of the Soft Machine.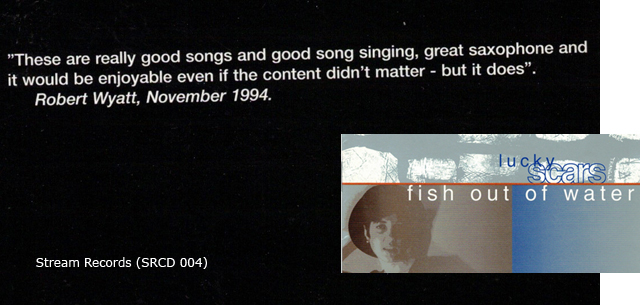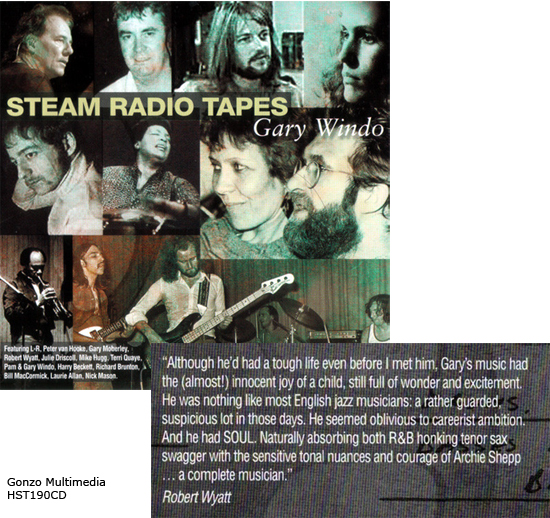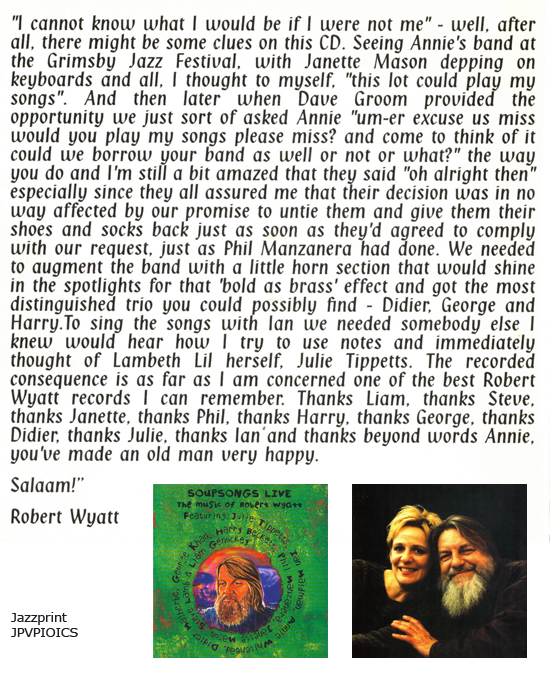 In the words of Mr. Robert Wyatt:

"I've known Asaf's gifts for years, certainly enough to say that as far as I can see, there's NOTHING he can't do when he puts his mind to it. Of course on this innovative record his kit skills just keep expanding but what really gets to me here are his ethereal, haunting compositions, which take the soloists into uncharted territories, guiding them but allowing them freedom to dip and dive through their solos in their own sympathetically idiosyncratic ways. So this is a remarkable recording which, with its very distinct individual voices, has nevertheless the feel of a single living organism: Quite a combination!"

MOONJUNE RECORDS – MJR117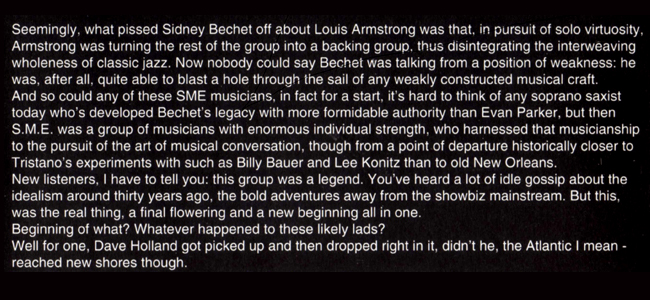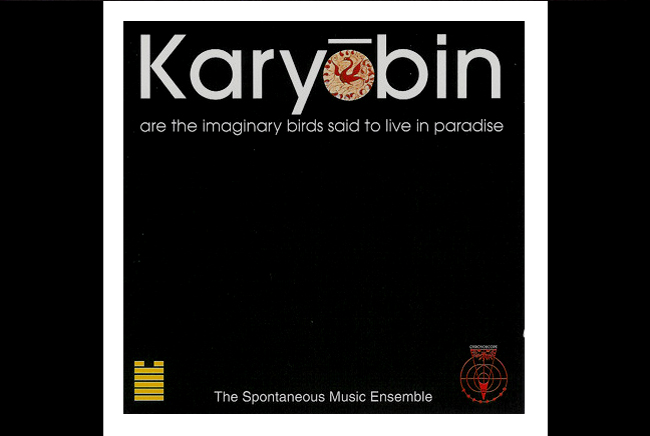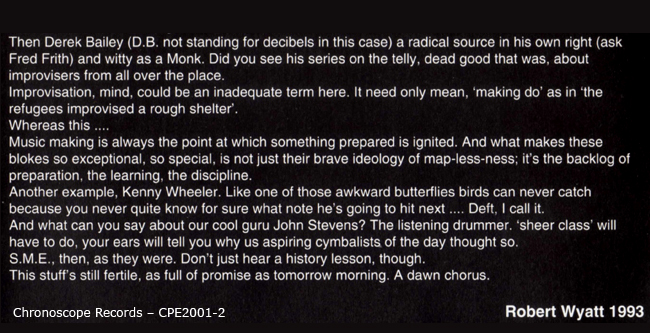 Brotherhood of Breath in 1973 with Chris McGregor, Lol Coxhill, Dudu Pukwana,
Elton Dean, Harry Miller, Marc Charig, Harry Beckett, Louis Moholo,
Nick Evans, Radu Malfatti...