Soft Touch - Q N°341 - December 2014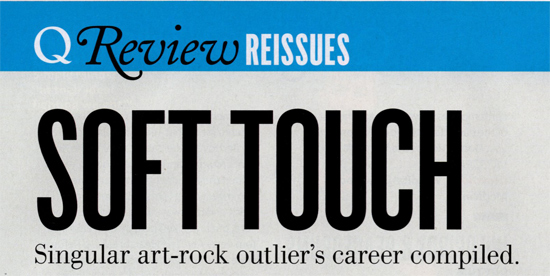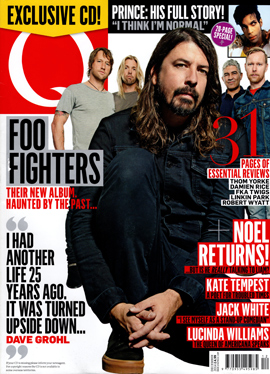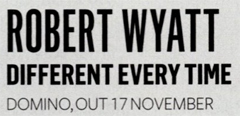 Anyone embarking on a survey of post-war bohemia wouldn't have to look too hard among the hand-thrown pots and off-grid esoterica before they came across the distinctive figure of Robert Wyatt. The Mallorca commune of poet Robert Graves; the pastoral prog hideouts of the Canterbury Scene; London's psychedelic hotspots; the greatcoated milieu of '80s political radicalism: the 69-year-old former drummer of Soft Machine has been present at them all. A fall from a window in 1973 left him in a wheelchair, diverting his career further into here-be-dragons territory. He emerged as a powerfully idiosyncratic and influential solo artist, becoming a totemic figure to avant-gardists and art-rockers, sought out by Brian Eno or Elvis Costello, Björk or Hot Chip.

This compilation is divided into two parts: the first is an overview of his work from Soft Machine through to his last solo album, 2007's Comicopera, while the second documents his extensive collaborations. It might not be the very best place for the uninitiated to start - first track, Moon In June, from Soft Machine's 1970 album Third, is a tremendous burst of lusty experimentation but 19 minutes of labyrinthine jazz-prog doesn't exactly roll out the welcome mat. It's also a shame there's not more from Wyatt's 1974 masterpiece Rock Bottom, represented here only by a mercurial live version of A Last Straw - but everything included adds another piece to Wyatt's singular puzzle.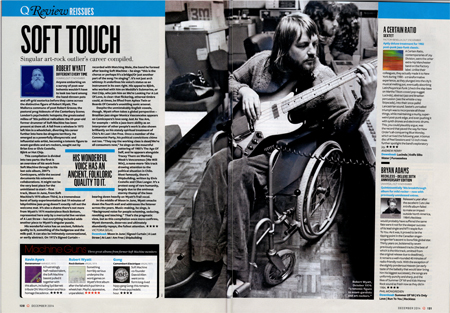 His wonderful voice has an ancient, folkloric quality to it, something of the hedgerow and the milk-pail. It can also be intimately conversational, or eerily abstract. On 1972's Signed Curtain - recorded with Matching Mole, the band he formed after leaving Soft Machine - he sings "this is the chorus or perhaps it's a bridge/Or just another part of the song I'm singing". It's not just arch whimsy: it underlines his voice's status as an instrument in its own right. His appeal to Björk, who worked with him on Medulla's Submarine, or Hot Chip, who join him on We're Looking For A Lot Of Love, is clear: that flickering, ethereal timbre could, at times, be lifted from Aphex Twin or Boards Of Canada's unsettling sonic arsenal.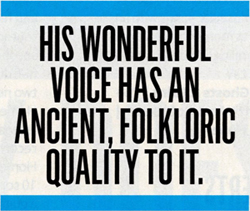 Despite the unmistakably English vowels, though, Wyatt often takes a global perspective - Brazilian jazz singer Monica Vasconcelos appears on Comicopera's love song Just As You Are, for example - while a jazz-born ability as an interpreter of other people's work is also shown brilliantly on his stately spiritual treatment of Chic's At Last I Am Free. Once a member of the Communist Party, his political convictions chime out too. "They say the working class is dead/We're all consumers now," he sings on the mournful pattering of 1985's The Age Of Self, and he appears alongside Tracey Thorn on Working Week's Venceremos (We Will Win), a none-more-'8Os track drawing attention to the political situation in Chile. Most famously, there's Shipbuilding, written by Elvis Costello and Clive Langer. It's a protest song of rare humanity, largely due to the ominous stormy thump of the bass bearing down heavily on Wyatt's frail vocal.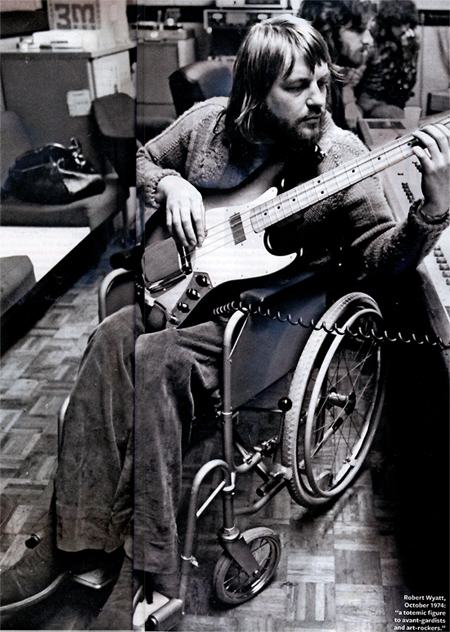 In the middle of Moon In June, Wyatt smacks down the fourth wall and addresses the listener across the years. Music-making, he sings, is "Background noise for people scheming, seducing, revolting and teaching." That's the pragmatic view, but as this compilation once more confirms, Wyatt demands, deserves and ultimately abundantly repays, the fullest attention.


Victoria Segal