Robert Wyatt Revelatory Revolutionary - Artrocker - issue 85 - January 2009


ROBERT WYATT REVELATORY REVOLUTIONARY




R

obert Wyatt was born in the south of England at the end of the Second World War and therefore probably qualifies to be your grandad. He may be the oldest living and currently recording credible artist to be featured in this column. The bulk of his albums have just been reissued by the cool folks at Domino Records, home of Franz Ferdinand and a ton of other Artrocker faves. Presented with nine albums (plus more not on Domino but equally as vital), how do you decide which ones to buy / blag / download / steal / ignore?? Ain't no search engine can help you better than the living breathing Hauser O'Brien who analyses Robert Wyatt's glittering career below.



The Soft Machine (1968-1970) The End Of An Ear (1970)

In the late 1960s (mainly) English psych jazz rock avant gardeners Robert Wyatt (drums, vox), Kevin Ayers (bs, vox), Mike Ratledge (kybds), Hugh Hopper (bs) phoned up obscure cult deadpan cut-up author William S. Burroughs and asked him if they could nick the title of his abstract sci-fi novel follow up to Naked Lunch for the name of their band (which is more than I ever did). 'Yes' said Uncle Bill.

The first two Soft Machine albums featured a rapidly changing dreamscape mixture of out-of-step yet prescient pop songs from another world. Their curious melanges of music hall Beatles chansons, sad beatific balladeering, psychedelic rock, squeaky free improvised noise and far out jazz stylings, recorded mainly at the bottom of a muddy pond, fit right in there with the early Brits Floyd and kosmiches Faust. But with no guitar.

By the time of the cunningly titled 'Third' and, ahem, 'Fourth', they had lost pop monster Kevin Ayers and moved on to (vinyl) side-long improvisations, things of strangeness, beauty (and charm). Still with no guitar. Wyatt's incredibly rhythmic timekeeping backlined a driving pileup of revolution and beauty. The band inevitably became a self-indulgent wankfest - or an essentiel cog in the wheel of British progressive jazz fusion, depending on how you look at it, after Wyatt left in 1970 to follow up work on his 'side project' solo album, 'The End Of An Ear'.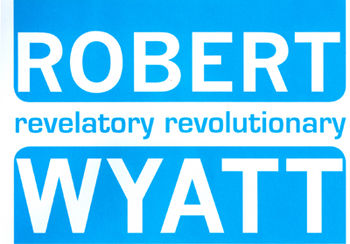 There's a reason he billed himself as an 'out of work pop singer' you know. Removed from the apparently stifling band scenario Wyatt produced a stunning recording of great beauty, a collision of strange furry creatures, children's piano, wordless vocal cornets, spiralling ecstatic ritual, tension, release and full on tribute poems to his roots. Thudding stomping jazz-rock instrumentals, soundtracks to journeys into the back of his mind, 'The End Of An Ear' is a bridge between an age rooted in itself, the 1960s, and a body of work that is timeless and fruitful. While The Soft Machine created noise art, this bridge takes Wyatt's music into a world of weird pop. Join us. Still no guitars by the way.


Rock Bottom (1974)

As any schoolboy knows, Robert Wyatt fell out of a window at a party in 1973 and has ever since been in a wheelchair.This would normally be a problem as using one's feet is usually considered to be integral to the process of drumming. However MrWyatt knows that drumming is not always about drums. As The Slits squawked, 'silence is a rhythm too'. And a piano is a set of 88 tuned drums. And a voice don't need no legs. And what a voice. We have to go on about his voice. Wyatt's voice. His unique timbre (you can always tell it's him). His southern accent.The way it swirls and dips and dives and wanders. The journeys around the world of music it takes, nabbing ideas from freeform doowop, sliding up a helter skelter to the stars, snatching a hook from a choirboy and swerving thru a muttering homeless hostel, ending up in a blues bar in the deep South with a chanting audience of African jazzers. Flying free, escaping the rules of normal vocalising.There before Bjork, a jazz voice made Artrock.This conceptual pièce of communal personal exploration and grounds ail Robert Wyatt's future work in a one-off template that probably is one of the closest examples of'art' representing 'life'. Or something. And one guitar, courtesy of hairyTubular Bell Mike Oldfield, on one track, the stunning six minute closer, 'Little Red Robin Hood Hit The Road', segueing away into the curious poetic Highland meanderings of Ivor Cutler. Rock Bottom also heralds the appearance of his muse, sleeve artist and co-worker Alfreda Benge, an unbroken thread throughout his work. If you want to know about how to make a personal statement, get this album. In the great seventies rock tradition, most of this album can be found in extended wild live versions on Domino release, Theatre Royal Drury Lane'.


Ruth Is Stranger Than Richard (1975)

A game of two halves, 'Ruth Is Stranger Than Richard' comprises mostly a collection of covers. One of Wyatt's skills throughout his career is in reintepreting other people's work (gotta be different - or better - or both). It doesn't matter a jot if you don't know the original version of Mongezi Feza's 'Sonia'. Just dig Wyatt's beatific shining vocal and the song's loping twisting rhythms. Kind of world art jazz rock. Not such an exciting personal experiment as it's predecessor, but still worthy nonetheless. And you can read into the word 'worthy' whatever you please.


Nothing Can Stop Us (1981)

And then it went on hold for a while. Wyatt wasn't to release another solo elpee until the middle 1980s.The only thing to keep the rabid fans at bay was a series of singles on Rough Trade cunningly created and curated to give credibility to this wonderful secret of English crumbling culture commentary. Wyatt cast off his vision and seer hat of the seventies and truly donned his political ideologue hat. The offkilter a capella (plus harmonium)barbershop quartet in a freaky hall of mirrors of 'Born Again Cretin' was a swerveball recognised by the artier postpunks. Chic's 'At Last I Am Free' is a weepy fragile eggshell. 'Stalin Wasn't Stallin", hails how the Bear beat former ally, the Beast of Berlin and heralds a multitude of left wing songs to come throughout Wyatt's future work including 'Red Flag' in case you didn't quite get the drift. 'Nothing Can Stop Us' is a primer in student revolution. In the eighties every student home had to have one. Now it's almost a missive from ancient history. During this period he had a hit with Elvis Costello's anti-Falklands War protest song, 'Shipbuilding', which can be found amongst a collection of EPs in this reissue frenzy.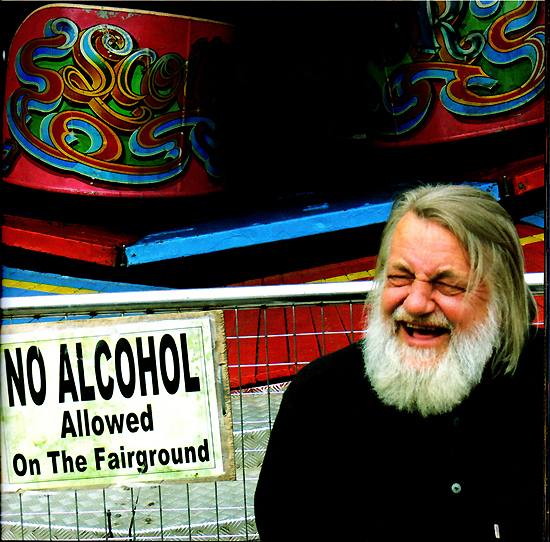 Old Rottenhat (1985) Dondestan (1991) Dondestan [Revisited] (1993)

'Old Rottenhat' is a serious collection of perfect iron fist/velvet glove works. His gentle falsetto rides over undulating keyboards, singing of a message of revolution, anti-Western sentiment, left wing hooks all tied up with a bow of comradely whisting. Casio keyboards and drum machines wind down the road of excess, pointing out its failings and our duties. Every note, every harmony, every melody vital and pure. If you want church music but don't want religion, this is your bag.

'Dondestan (Revisited)' is a revised version of a previous album, released when the money ran out and then revisioned and reversioned by the revelatory revolutionary. Some melancholia, some plangent loneliness, some agitation, a lot of ... space. Every note a winner, if you want to sit and weep to a ballad to the fallen, a paean to freedom, or a dark journey through your very soul. Still no guitars, by the way. Sorry about that.


Shleep (1997) Cuckooland (2003) Comicopera (2007)

And so, to the part where Captain Bob cheers up a bit, drops some of the revolutionary styling, and makes some darn pop music. With guitars. Really. Naturally not everything on his most recent three albums is upful and jumpin'. 'Shleep' passes like a dream, not surprisingly given old ambient pal and Artrocker hero Eno's involvement amongst a tribe of famous friends. Quite possibly the funniest Dylan tribute ever appears, in 'Blues In Bob Minor'. 'Cuckooland' is an excursion around the bars and musical styles of the world, smoky jazz, synth'd chorale, dramatic compositions that would happily sit amongst the characters of a David Lynch movie, while 'Comicopera' is perhaps one of the most, ahem, accessible albums of his lengthy career. Much more could, and should, be said about this incredible body of work. All you can do is go and explore. Pick up a smash hit collection ('His Greatest Misses' is a pretty good catch-all) or raid your local library. Smash and grab your cool friend's collection. Give Wyatt a listen. You'll be converted, convinced, or feel conned. Whichever way, every path is worth following.